The CMAC Board of Directors is composed of a diverse group of local leaders representing a cross-section of community interests. The board is made up of 6 directors who are elected by the membership, 4 directors who are appointed, and 5 directors who are designated by the following organizations: City of Clovis, City of Fresno, Fresno County Superintendent of Schools (FCSS), Central Valley Higher Education Consortium (CVHEC), and Fresno Building Healthy Communities (BHC).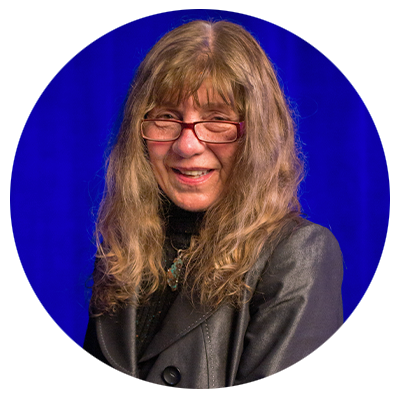 Missy Mckai Cartier
Chair
Missy Mckai Cartier is the Public Information Officer for San Joaquin College of Law. She also sits on the Editorial Board of the Bar Bulletin, serves as Executive Producer of "Valley Views on the Law" on KFCP, and produces "San Joaquin College of Law Today," on CMAC. Prior to her work at SJCL, she enjoyed a 30 year broadcast career, including Reporter/Anchor at KMJ, News Bureau Chief for Metro Networks, and Operations Director for KMGX. She holds a Bachelor's Degree in Journalism from the Pennsylvania State University. She and her husband, Richard, have three adult children, who still make them crazy.
(Appointed Member)
CMAC Fresno/Clovis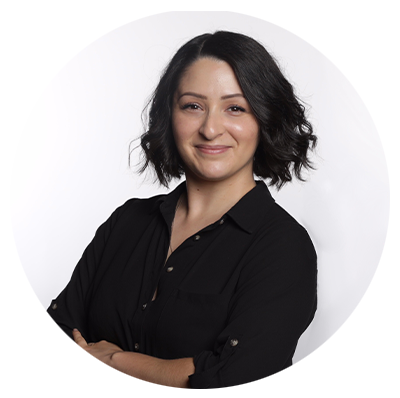 Angelica Hernandez
Vice Chair
Angelica Hernandez is a graduate from Fresno State University with a degree in Mass Communications focusing on multimedia production. Angelica became a CMAC member in 2018 and by utilizing the resources CMAC offers, has been able to grow as an independent filmmaker in the Central Valley. With a strong belief in its mission and values, she is committed to strengthening the connections between CMAC and other independent filmmakers and aspires to a career that will utilize the power of media to eliminate barriers to access, lift up stories of historically marginalized groups, and highlight key social issues in our society.
(Elected Member)
CMAC Fresno/Clovis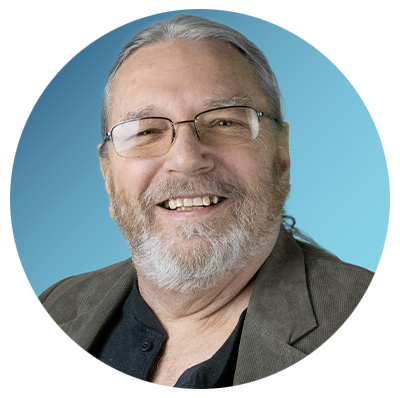 Kevin Hamilton
Treasurer
Kevin Hamilton is the CEO of the Central California Asthma Collaborative. He serves on numerous boards and committees associated with grassroots community capacity building and local, state and regional policy development. His education includes an AS in Respiratory Care, BS in Geology, extended course work in social work, mathematics, business and management training. He has worked extensively on different aspects of health care access and redesign around primary care, disease management, childhood and adult immunizations and behavioral health for over 35-years and is a well- known advocate for social and environmental justice.
(Designated by Fresno BHC)
CMAC Fresno/Clovis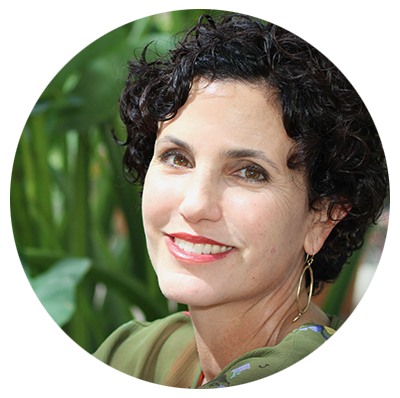 Lisa Birrell
Secretary
Lisa Birrell is the Communications and Public Relations Officer for the Office of the Fresno County Superintendent of Schools. She has extensive experience in communications, marketing, and public relations. At FCSS, she also supervises the Graphics and Printing and Multimedia Services departments. Prior to joining FCSS in 2014, Lisa was with The Fresno Bee for 21 years in a variety of management roles, including community relations, special sections, and marketing. Lisa is a life-long Fresno resident and a graduate of Fresno State where she earned a Master's Degree in Mass Communication. Lisa and her husband, Paul, have been married 22 years and have a teenage son.
(Designated by FCSS)
CMAC Fresno/Clovis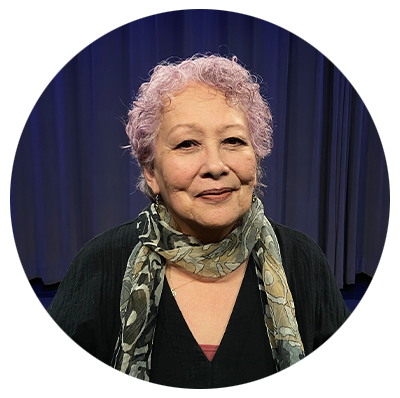 Anita Fernandez
Anita Fernandez is a California native born in Stockton. Her father taught her to draw and in high school she developed a passion for Fine Arts which she pursued at San Joaquin Delta College. Printmaking became very attractive to her and she began to develop a love for Intalio, etching, and lithography. She participated in group shows at the Haggin Museum in Stockton and The Crocker Museum in Sacramento. She worked as a film editor at KOVR-TV in Stockton and KMPH FOX 26 and KJEO CBS 47 in Fresno. She retired and attended film school at The Art Institute, Sacramento, but the commute became too much. When she found CMAC and attended the very first orientation, she believed this would be the chance of a lifetime – she could continue her education in film production. She was right, her hunch paid off.
(Appointed Member)
CMAC Fresno/Clovis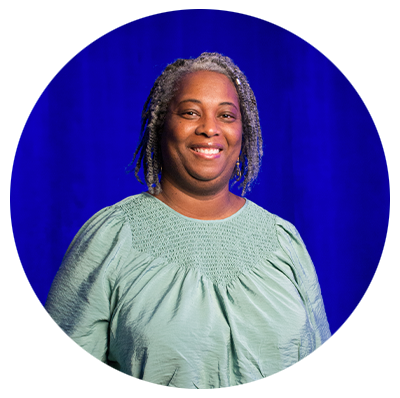 Diane Flowers
Diane Flowers is a graduate from California State University, Sacramento with a degree in Communications Studies. Diane also holds a certificate from Fresno City College in Electrical Systems Technology-Communication Technology. She worked as an editor for Pro Image Video in 2004 and in 2007 became the owner of the duplication portion of the business. She currently enjoys producing passion projects with CMAC.
(Elected Member)
CMAC Fresno/Clovis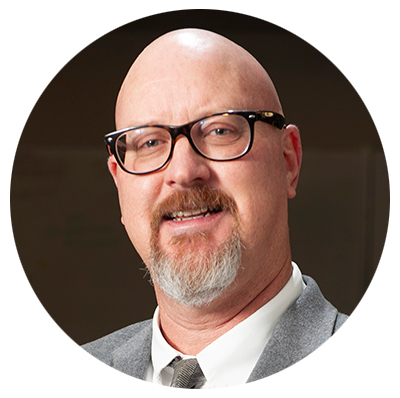 Phil Howard
Phil Howard is the Audio-Visual Systems Specialist at State Center Community College District and represents the Central Valley Higher Education Consortium on the CMAC board. He is a Zoom subaccount administrator for his district's 3,000 plus Zoom users with a special focus on public facing "hybrid" events, meetings, and webinars. His professional background also includes extensive motion picture, television, video, radio, concert, and theatrical production experience. Phil is excited to serve on the CMAC board, and looks forward to helping build greater awareness of this valuable community resource, to helping build CMAC membership throughout our region, and to helping further the mission and values of the Community Media Access Collaborative.
(Designated by CVHEC)
CMAC Fresno/Clovis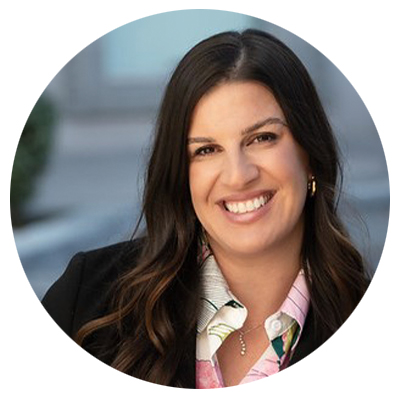 Brandi Johnson
Brandi Johnson is a strategic communications professional with over a decade of service working in Fresno County.
Most recently, Brandi was the Communications Manager at Fresno Housing. As the Communications Manager, she managed all agency communications, events, and public relations to ensure the success in creating vibrant communities, building quality affordable housing, and supporting the success of nearly 50,000 residents throughout Fresno County.
Brandi is a lifelong resident of the Central Valley and a proud Fresno State Bulldog. She is the mother of three young children, Addison, Emma Jo, and Ty, and an active volunteer at their elementary school.
(Elected Member)
CMAC Fresno/Clovis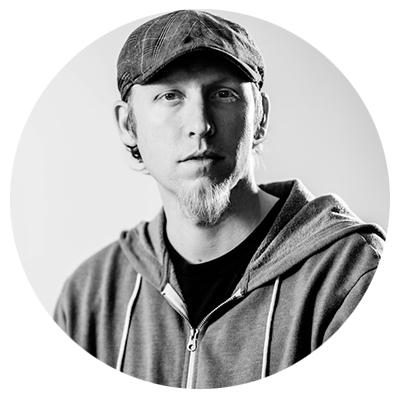 Justin McAleece
Justin McAleece is a socially conscious director and cinematographer of narrative and documentary projects both personal and commercial. He has been dedicated to filmmaking since 1999 and has won dozens of awards and directed hundreds of hours of content and lensed even more. He has conducted hundreds of interviews in a variety of spaces and is equally comfortable directing a team of 25 in a corporate setting or shooting solo on the Serengeti. Justin also wrote, produced, directed, and edited the feature comedy Brick MADNESS and often returns to his comedy roots.
(Appointed Member)
CMAC Fresno/Clovis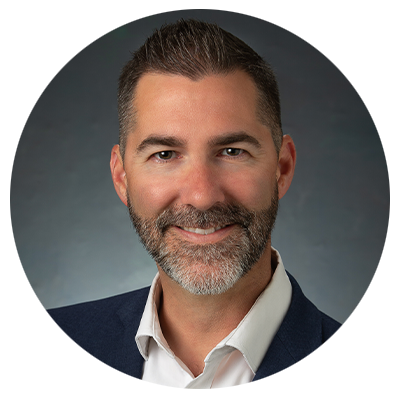 Chad McCollum
Chad McCollum is the Public Affairs and Information Manager for the City of Clovis where he shares information and engages with residents about services and programs through traditional and social media. Prior to his time working for the City of Clovis, Chad spent more than 20 years working at local television news stations across the state, most recently as News Director at KSEE24 and CBS47. Chad previously served as Chair of the Central Valley Chapter of the American Red Cross and volunteers as an ROP/CTE Advisor at CART.
(Designated by City of Clovis)
CMAC Fresno/Clovis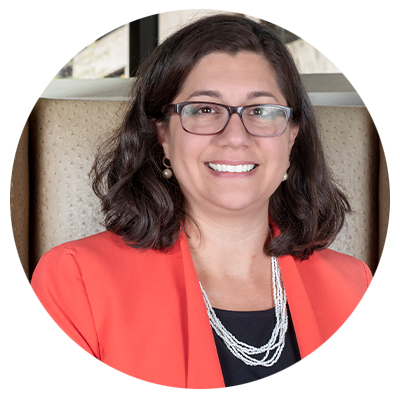 Emilia Morris
Emilia P. E. Morris is an Assistant United States Attorney in the U.S. Attorney's Office for the Eastern District of California. She is passionate about public service and promoting opportunities and access in the Fresno community. Prior to joining the Department of Justice, she was the Legal Director at Central California Legal Services, a non-profit public interest law firm that provides free civil legal assistance to low-income individuals, families, organizations and communities. Emilia began her career as an associate at a major national law firm in Los Angeles, where she represented major corporate clients, including music labels, in complex commercial litigation. Emilia holds a JD from Stanford Law School and an AB with Honors from Harvard College. She is a mother of two and a native of Fresno, CA.
(Elected Member)
CMAC Fresno/Clovis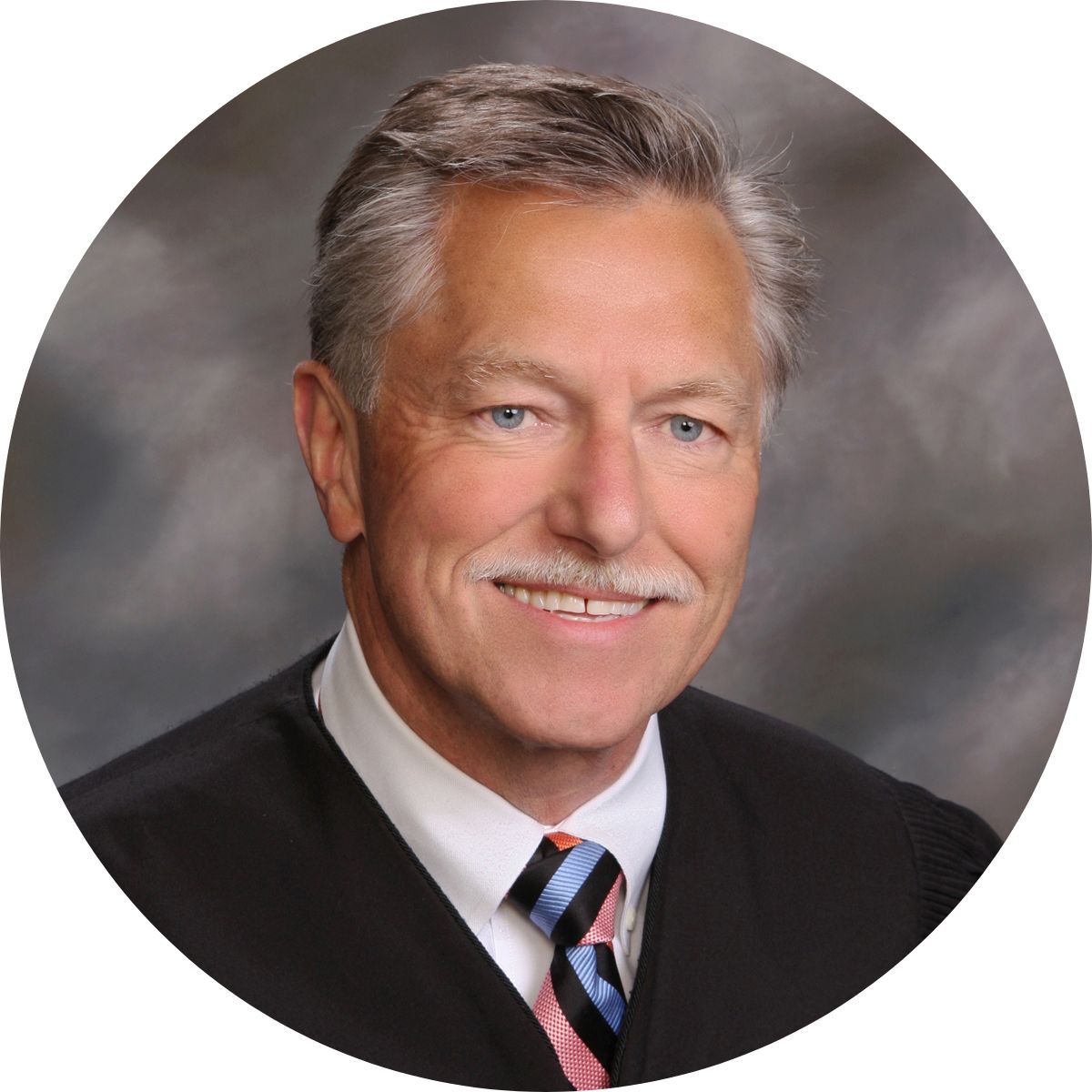 Michael Seng
Michael Seng is a retired Federal Magistrate judge and current proprietor of Seng-ADR, an arbitration and mediation service in the Central Valley. Before becoming a judge, Michael practiced civil litigation law in Fresno and Central California for some 30 years. As a judge, he was active on judicial committees devoted to promoting education, community involvement, and diversity on the federal bench (including serving two years as Chair of the Federall Magistrate Judges Diversity Committee). He sought to become a CMAC Board member primarily upon learning of its capacity to make its remarkable facilities and equipment available to the public generally and especially to the otherwise under-served members of our community.
(Elected Member)
CMAC Fresno/Clovis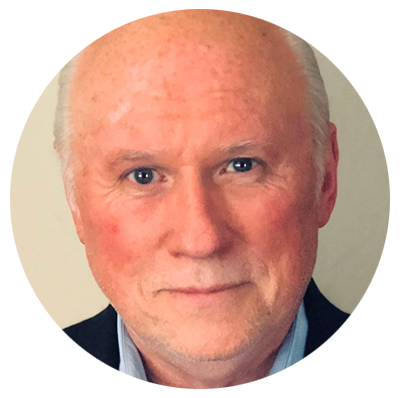 Mark Standriff
Mark Standriff is the Director of the City of Fresno's Beautify Fresno Program, an initiative to cooperate and collaborate with other public and private agencies to clean and beautify the City of Fresno through the elimination of trash, graffiti, and blight, and the creation of community-based beautification projects. Prior to this, Mark served as the City of Fresno's Director of Communications and Public Affairs for two Mayors. He is active in the community, serving on the boards of Any Given Child, StageWorks Fresno, the Fresno/Clovis Convention and Visitors Bureau, and CMAC. Mark studied at the U.S. Air Force Academy and the University of Toledo. His career in broadcasting spanned almost 30 years and he is a frequent guest host on a number of talk radio stations around California, including Newstalk 580/105.9FM in Fresno.
(Designated by City of Fresno)
CMAC Fresno/Clovis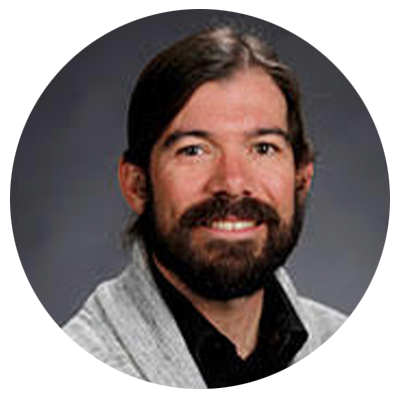 Jes Therkelsen
Jes Therkelsen is a documentary filmmaker, a photographer, a musician, an educator, a scientist, and an activist. His media projects have stretched across five continents and have confronted issues such as human rights, sustainable development, and environmental justice. His films have won a D.C. Peer Award, a CINE Golden Eagle, and have screened in festivals across the country. He has worked as a photographer/filmmaker with National Geographic Student Expeditions in the Galapagos Islands, the Australian Outback, the Great Barrier Reef, Tuscany, Iceland, London, and Paris. He served as the first Filmmaker-in-Residence at the College of William and Mary in Virginia. Originally from Lawrenceville, NJ, Therkelsen currently teaches media production and storytelling at California State University, Fresno.
(Appointed Member)
CMAC Fresno/Clovis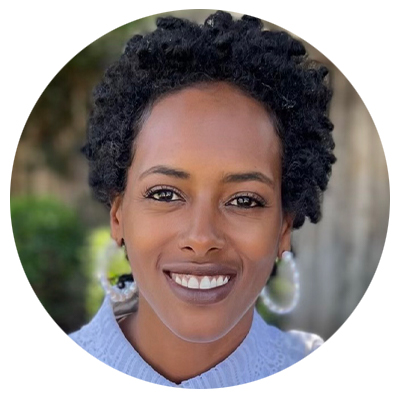 NeFesha Ruth Yisra'el
NeFesha Ruth Yisra'el is a New Jersey native. She studied Fashion Design and Merchandising at Indiana University of Pennsylvania and earned her Masters in Urban Studies with a concentration in Community Arts from Eastern University. She worked as an Arts Administrator and Community Organizer in Philadelphia, PA, before moving to Fresno, CA, to be the Chief Organization Officer for Royal Roots. NeFesha has worked as a Program Developer at Another Level Training Academy and a Project Investigator for the Math and Science Teachers Initiative and the San Joaquin Valley Math Project at California State University, Fresno.
NeFesha Yisra'el believes in the importance of archiving and continuing the work of her ancestors through the research, documentation, and practice of the Black folk traditions. She is currently organizing the Black Folk Art collective to develop a platform for many Black artists in Fresno. A daughter of Yechezch'el and Robin Yisra'el and a descendent of Araminta Ross, more widely known as Harriet Tubman; she inherited the spirit of the woman they called "Moses" and works to liberate her community's mind, soul and body as her ancestors before her.
(Elected Member)
CMAC Fresno/Clovis